Working with young people, particularly teenagers (12-23) is oneof my greatest passions. So often teenagers don't feel understood or know who to trust with their fears, challenges, and questions. Even with the most wonderful parents and doting family, a teenager can oftentimes feel lost.
My aim in my work is to help the young person to find themselves, their purpose and to live a happy life, whatever that may mean for them. This may require us navigating darker realms than the average pressures teenagers face including but not excluded to: Anxiety disorders, Depression (or any other mental or physical diagnosis), NSSI (Non Suicidal Self Injury) and suicidal ideation. 
For parents/caregivers:
When I work with youth, I'm always available to talk with you and like to begin by having a consultation with you before I see your young one. This is a great way for you to get to know me and see if you're comfortable with who I am, my approach and see if you're comfortable with me being your child's coach. I then see the teenager and see if they want to see me again (we take it one step at a time).
Confidentiality:
When I speak with you, I may refer to certain things that your child is facing but I will always maintain their confidentiality. By this, I mean that I will not speak about something to you that breaks their trust without their consent. The only time I will break confidentially (legally required) is if I have heard or have reason to believe that the child or anyone else is at risk of harm or has been harmed.
How did I come to working with teenagers?
I began my work as a coach/consultant in the corporate world. I was working alongside my father Dr. Carlos A Raimundo and was learning from him along the way. We would work directly with senior managers who often had a family of their own and it just so happened that a few started to ask if I would mind meeting with their teenage child. Turned out, I could meet them on their level and they felt they could trust me (it can take time though).
I continue my work as a corporate consultant and relationship coach alongside my youth coaching.
My coaching style with youth
In my years of working with youth, I have found that a little bit of a different approach works with them. For the first few sessions, they usually are "sussing me out". Making sure, that:
a) they feel can trust me
b) I won't "give up" on them.
I had one client once say to me "Mel, you're the most annoying coach I've had and I'm grateful. You have always persisted with me and I felt that you'd never give up on me."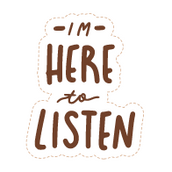 Another aspect of my coaching style with teenagers is that I'm casual in my tone of voice and language. If I use a word that they don't understand, I simplify it and explain it to them. I also use a lot of metaphors and invite them to do the same. Metaphors are a great way of taking a step back from the situation and seeing it from another perspective. We also laugh a lot (where appropriate).
How I mix coaching and mentoring?
When I'm working with teens, there will be moments that I may switch my role temporarily from a Coach (listening, guiding, supporting) to a Mentor, where I may tell them a little of my own experience if it is aligned to what they're facing. I tell them this "I'm switching to a mentor now" and when my story is over I switch back to coach "ok, coach mode".
My experience working with teenagers outside of 1-1 sessions
I first ran workshops with International Grammar School in 2020 as a Junior Girls Mentor for girls 14 – 15 (year 8) and since then I have run workshops with young teenage girls between 12-17 at the Lillian Howell Project (a gender-specific supportive housing for young Homeless women) in Sydney from 2021-2022.